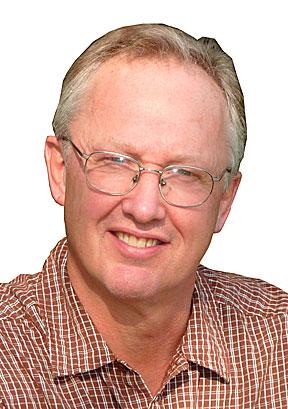 This week's column headline is a site you need to visit. It's another reason I'm beginning to think that that there is a ray of hope for human survival on this planet after talking to Jim Schreiber. We still have a long way to go from not destroying our planet with greed and a lack of understanding of the simple fact that we are not the most important part of life on Earth. Instead, we are just one little piece of the puzzle that includes pollinators we need to survive.
Jim Schreiber understands the plight of our pollinators; bees, butterflies, moths and birds and their importance to life on earth. He also knows that in 2006 pollinator's lives seemed to be doing great. Then in 2007 honey bee populations dropped 30% and have continued to drop thirty percent every year since. The same can be said most of the other 400 types of bees that call Wisconsin home.
Schreiber taught Special Education in Hudson before retiring recently. Married to a biology professor, Karen Klyczek who has taught 30 years at UW-RF. She has also been involved with University of Minnesota entomologist Marla Spivak, an internationally renowned bee expert (bee lab at UM) so it appears that Schreiber was destined to get involved with bees and much more in a big way.
Recently Schreiber started a business called Plantables that is designed to help pollinators and employ people with disabilities who are not employable for the most part. Schreiber is work oriented as are the bees that work to pollinate 80% of foods we eat and the employees that work at Plantables. "The sad part is that I had to turn away over 200 people who could have worked here if we were a bigger business," added Schreiber.
"As I look around my world I see concrete everywhere, manicured lawns, corn growing everywhere that is a food dessert to pollinators, bees with stress viruses and infectious diseases, chemicals used in agriculture that disorient bees making it impossible to pollinate and find their way home to the hive. Honey bees are being infested with mites that suck the life out of them as well as having to put up with climate change. Bees are finding an abundance of flowers planted in gardens that are of no value to them such as Geraniums and Impatiens."
Schreiber went on to say, "I'm trying to break as many windows as I can with one rock. First this business is a love relationship between employees and business. People have to realize that we are a business and not a non-profit organization. We are a very successful business that is not able to keep with demand. I'd like to see more business like ours who are able to put (so called) people with handicaps to work as well as being environmentally forward thinking!"
"Plantables make two types of products. One is called the Bee Bomb that is simply a few seeds rolled up in a clay ball that when tossed into a garden will break down naturally and flowers will grow, a technique Native Americans used to grow corn to keep animals from eating their seeds before they had a chance to grow as well as a seed imbedded paper made at Plantables."
"Everyone can help by simply planting more flowers, wild flowers, non GMO flowers and prairie flowers. I'd like to see a million flowers planted during my lifetime," says Schreiber.
Jim Bennett is an outdoorsman who lives and worked in the St. Croix River Valley and can be reached at jamesbennett24@gmail.com.