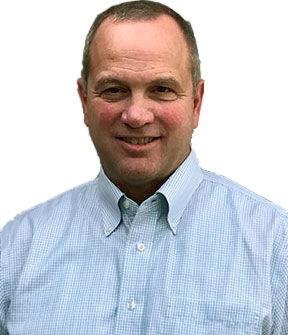 With all the recent talk of NBA and NHL finals, one might think a discussion on teamwork belongs on the sports pages. But the teamwork I am referring to is not played on a basketball court or on a sheet of ice. This teamwork is demonstrated right here in Polk County by our local and county governments, private businesses, schools, and citizens. Working together, these entities and individuals are creating a synergy that is strengthening our communities.
Polk County and each of its villages, cities, and townships, are always undergoing some sort of change. Businesses come and go. Population and demographics can swing in various directions. The economy can be strong or weak. With respect to our home towns, how this turbulence is handled often determines the winners and losers.
As the head of the Polk County Economic Development Corporation I have observed first-hand how the various components of our county handles opportunities and adversity. I have been impressed with the willingness of individuals, businesses, and governmental units to work through their differences and find solutions. All of these 'players' have unique perspectives and priorities that sometimes put them at odds. However, we have many recent examples where compromise and teamwork have resulted in big wins for all of us.
A few examples of these 'wins' include:
Broadband is expanding to some rural areas of the county. Private internet service providers are working to expand fiber-optic cable throughout the area. Regulatory burdens and fees were reduced by the county and villages to support the effort. Also, State grants were awarded to help in the expansion.
Local business people joined forces to bring a much-needed financial institution to Balsam Lake. Putting up their own money, private citizens secured possession of the old bank building and worked to recruit First Bank of Baldwin to open a branch in the county seat this summer.
The new Discovery Center and Fabrication Lab in Osceola is enhancing the service and learning capabilities in the village and region. These projects are the result of teamwork among government entities, private businesses and private citizens donating time, work, and money.
Workforce Resource conducted a Construction Skills Academy and CESA 11 continues to implement the Youth Apprenticeship Program with county high schools and businesses. These programs are training workers and filling job vacancies.
The county has worked diligently to bring a satellite campus of WITC to Polk County. This new campus will be located in Balsam Lake and, beginning this fall, will serve the needs of many citizens aiming to improve their education and skills.
These are just a few examples, but they demonstrate the power of teamwork. Businesses, government, and private citizens have focused on common goals and they are delivering results. While every action or 'play' may not be successful, we should continue to encourage teamwork and stay focused on the big picture: a thriving area to live, work, and raise a family.
Vince Netherland is the executive director of The Polk County Economic Development Corporation, a public-private organization created to encourage and promote economic development and capital investment, create and retain quality jobs, enhance the tax base and facilitate positive sustainable growth throughout Polk County.