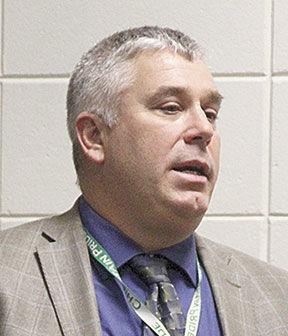 On April 2, 2019, the Osceola School District will ask taxpayers to support additional funding for the next four years as an investment in the future.  A strong quality, well-balanced education opens many doors for our future generations.  I am proud to be part of such a great school district and community. 
Schools are the perfect place for collaboration and educating the whole child.  Both academic and behavioral education affects individuals, our society and the economy.  The Osceola School District is committed to providing ALL students with the opportunity to learn and grow as whole, well-rounded people.
Today's schools provide interventions for both academic and behavioral needs, and Osceola does this through our mental health framework. Research from the Wisconsin Department of Public Instruction shows that when children receive comprehensive Social and Emotional Learning (SEL) Instruction, their academic test scores increase by 11 percentile points. 
Osceola School District is well known for ensuring a quality education and various opportunities for our students.  The 2017-18 Wisconsin State Report Card for School Districts shows Osceola 'Significantly Exceeds Expectations.'  Our overall score ranks us in the top 20 Districts in the state, and that is reason to celebrate!  However, we also know that in order to keep moving forward with other changes in education and to continually improve, we need to strengthen the knowledge of our dedicated teachers and support staff and provide them with professional development opportunities so they can continue to support the needs of our changing student needs and population.
Over the past year, community leaders, parents, grandparents, and district staff have met regularly to continue to grow and learn together.  With the help from this District Planning group, the Board of Education approved a resolution to ask local community members to support a four year non-recurring referendum with the purpose of supporting each child's success and providing a safe environment by supporting District operational costs which include: curriculum, utilities, educational programming, technology, and transportation.
A successful referendum will allow Osceola School District to:
Maintain current program & staffing (The majority of the referendum is to support current programs and staffing.)
Maintain adequate class sizes
Add additional safety components and training
Retain quality teachers, support staff, administrators as well as attract the best and brightest for the future.
Add a K-5 STEAM teacher
Add 6-8 and 9-12 Academic \ Intervention Positions
Budget Reductions have been made over the last 7 years to balance the annual budget.
Osceola is considered a low-spending district. We receive less revenue per member than the majority of the 420 School Districts in the state. Osceola's revenue per member is currently $9,394 compared to the state average of $10,208. A successful referendum would help get us closer to the state average of revenue per member so we can better serve our students' needs. Our community and our students deserve to have the same opportunity as other districts in the state.
A successful referendum will also eliminate Osceola from Act 141, which puts a three year freeze on incremental revenue per member spending.  The low revenue per member increase is contingent on a successful referendum on April 2, and would provide a projected $1,000,000 in additional revenue.  Should the referendum fail, Osceola School District would be frozen at a revenue per member of less than $9,400.  Our next opportunity for a referendum question would be April 2020. 
The projected tax impact based off fair market value: 
 

Projected Impact*

Average Home Value

$100,000

$200,000

$400,000

  2019

 

 

 

 

  2020 est.

$0.24

$24

$48

$96

  2021 est.

$0.52

$52

$104

$208

  2022 est.

$0.60

$60

$120

$240

  2023 est.

$0.40

$40

$80

$160
A community presentation will be held on Thursday, March 28, from 6:30-8:00, in the OIS Media Room.  Additional information can also be found at www.osceolak12.org.