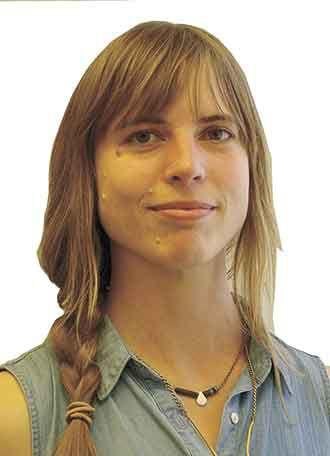 I could almost hear the indie film soundtrack Sunday, Fathers Day, as I looked down at my dad's grave. There's no headstone there yet. The rectangle of earth is slightly sunken, no longer new but not healed over either. It seemed an appropriate representation of the emotions accompanying my visit.
My sister and I were there with our kids, two toddlers and a baby in all. I hadn't thought much of it beforehand, but as we stood there I realized it was fitting they were with us. A nod to the future as we honored the past.
Why no gravestone? The collective of my father's children, there are five of us, thought it would be nice to opt for the military memorial slab. That was before realizing we'd have to track down the paperwork proving he'd been a U.S. Marine.
Cue months of searching through old boxes and frustrating visits to websites that only led in circles.
Tasked with searching every nook and cranny of the old farmhouse (I live there now, but it still holds a fair amount of my dad's stuff), I found a pack of unused labels from my great uncle's all-but-forgotten honey business. But military paperwork? No.
Thank goodness for older brothers, because mine tells me he figured it out and we have a headstone on the way. With that and a hanging basket full of flowers, the site should look more respectable by fall.
It's funny, and I'm not quite sure how or why the timing worked out this way, but I'll be spending quite a bit more time in Elim Lutheran cemetery this year. Visiting my dad's grave, yes, but also paying tribute to my grandparents.
The church has a newish tradition, a Living Cemetery Tour, in which people play "saints" buried in the cemetery. Matthew and I were asked to represent my grandparents, Nathan and Selma Lindgren.
I was honored to be asked — and hesitant to say yes. With a demanding job and a little one at home, I worried I wouldn't be able to do the role justice. Then I realized it was a chance to research and, in a sense, connect with my ancestors. Perhaps more importantly, if I didn't do it someone else would.
Nothing like the fear of missing out to motivate a person, right? But now that we've committed, I'm excited about it. I've asked my aunt, Diane, to tell me more about life on the farm when she was a young girl. Scott Walcker, chair of Elim's Cemetery Committee, has also supplied some records. I've learned quite a bit already, and I hope we can translate it all into a fitting tribute to my father's father (and his mother!).
Happy belated Fathers Day to all the dads out there. Know that you'll be loved and remembered long into the future.