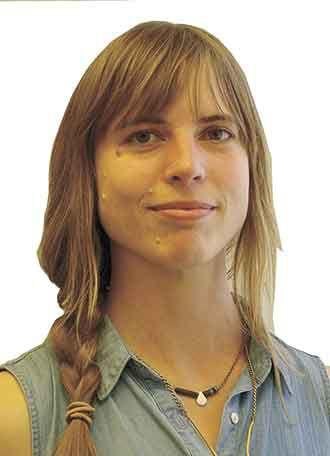 As Casey Danielson entered the qualifying round for the women's U.S. Open last week, I kept an eye out for her name online.
In one search, a feature story in Golfweek topped the list with the headline, "Spirited and giving Casey Danielson stands out on juggernaut Stanford squad."
In the article, Osceola is described as "a one
stop-light kind of town," where the Danielson family golfed together as soon as the kids were old enough to walk the Krooked Kreek course.
And it's the place where Danielson, recipient of the 2017 Dinah Shore Trophy, got her start in community service. The award goes to a collegiate female golfer who stands out off the golf course in terms of leadership and volunteerism. Danielson is the first Stanford golfer to win the award in the 22 years since its inception.
In the Golfweek piece, Danielson credits Osceola High School teacher Peg Medcraft and the Empty Bowls fundraiser for "opening her eyes to others" and empowering her to make an impact in the world.
"Art students at the high school made pottery bowls and mugs that were sold in the school cafeteria to help fee the hungry," the article reads. "An inspired Danielson began her own 'Birdies for a Cause' the summer after her freshman year and raised over $10,000 in three years for Empty Bowls. She carried it on at Stanford where she raised money for the local children's hospital."
Danielson also brought the Empty Bowls idea to Stanford, working with friends in the school's Ceramics Club to organize a Christmas sale as a benefit for a local food shelf.
Again and again I have been impressed and moved by the generosity that is part of the culture in Osceola. Learning of the Empty Bowls fundraiser's impact on Danielson was no exception.
Unable to keep this news to myself, I sent Ms. Medcraft a link to the article. Her reply was as powerful as the story.
"It is an amazing testimony to what Empty Bowls can do," she said. "I have always hoped that Empty Bowls would 'work,' that students would leave and carry that power with them wherever they go. I love this because I see that the great experiment is working!"
It is working. And that's thanks to an entire community that supports projects like Empty Bowls, empowering its children to go out into the world and change it for the better. It's a cause with incalculable effects.