October 2 marks 50 years since the Wild and Scenic Rivers Act was signed into law, creating a national system of wild and scenic rivers and the St. Croix National Scenic Riverway.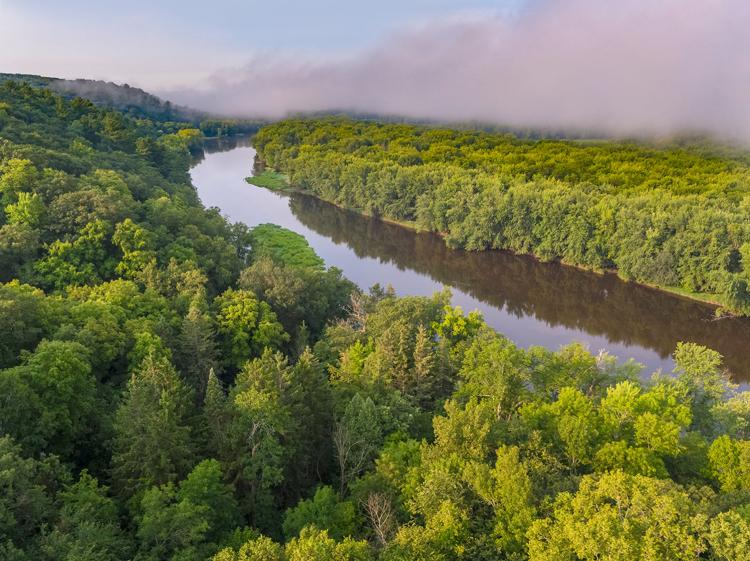 Governor Mark Dayton of Minnesota signed a proclamation recognizing the occasion and declaring October 2 "St. Croix River Day." The proclamation reads "Minnesotans appreciate the St. Croix River for its beauty, scenic view sheds, clean water, abundant fishery, and close proximity to over three million citizens."
The act was passed in 1968 with the intention to preserve rivers with outstanding natural, cultural, and recreational values in a free-flowing condition for the enjoyment of present and future generations. Governor Scott Walker of Wisconsin signed a similar proclamation in June to honor the anniversary.
The St. Croix National Scenic Riverway, located in northwest Wisconsin and eastern Minnesota, is comprised of the St. Croix and Namekagon rivers.
"Today's Riverway reflects the commitment of people working together over the past 50 years," said Julie Galonska, National Park Service Superintendent. "This legislation would not have been possible without the great effort and commitment of legislative, corporate and community leaders, and we want to say thank you to all."
Xcel Energy, which was Northern States Power at the time, committed to donating 24,000 acres of land along the Riverway to the federal and state governments in 1969. 
"Xcel Energy is honored to be part of the history behind the beautiful St. Croix National Scenic Riverway," said Chris Clark, president, Xcel Energy-Minnesota. "Decades later, our company is just as committed and passionate about being responsible by nature and delivering safe, reliable energy for our customers."
Celebrations have been taking place all year long with a film airing on Twin Cities Public Television, a special book by artist Craig Blacklock, and many other community events. A juried art exhibit, Heart of the River: Celebrating the 50th Anniversary of the St. Croix National Scenic Riverway, is on display at The Phipps Center for the Arts in Hudson, Wisconsin through October 21.
"We want to thank folks for helping us celebrate this special anniversary over the past year, but this is just the beginning," said Deb Ryun, Executive Director, St. Croix River Association. "We want to challenge everyone to get out and get involved along the Riverway, take up a new activity like paddling or hiking, or volunteer and help us to protect this national treasure for generations to come."