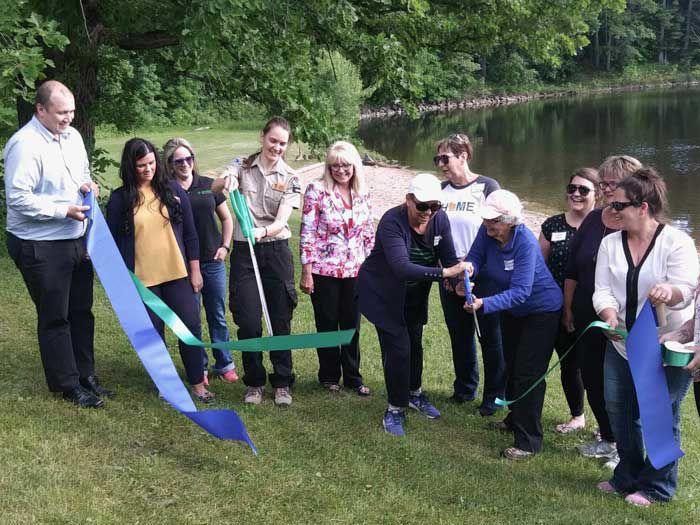 The cement retaining wall and stairs to Lake of the Dalles beach at Wisconsin Interstate Park have been removed.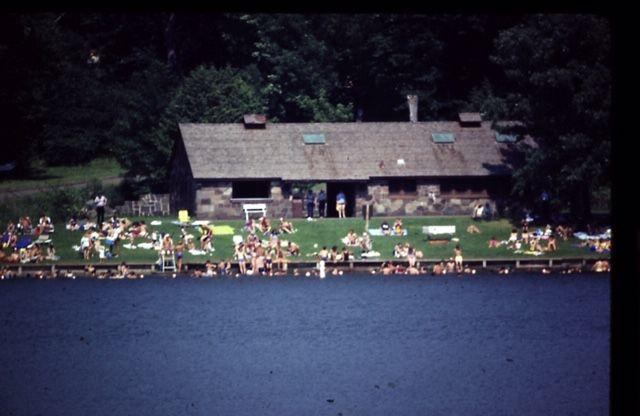 Built by the depression-era Civilian Conservation Corps, the wall would have been constructed by unemployed, unmarried men ages 17 to 28.
However, the wall made it difficult to judge the water's depth in times of high water.
"It is a tremendous asset to have a lake and swimming beach at the park," said Trudy Lorenz of the Friends of Interstate Park. "The Lake of the Dalles gives visitors to the park a place to swim safer than the river. You don't have to worry about the power of the current."
There are also opportunities to canoe and kayak on the lake away from the current and river traffic including paddle boats.
"This is an excellent place to take canoe and kaya lessons," Lorenz said.
The lake is known to many as Berger's Lake, as Jacob Berger owned acreage surrounding part of the lake in the early 1900s. Berger eventually sold his property to the State of Wisconsin, with a short-term provision for mineral rights. 
"The water quality is awesome, thanks to mussels and clams that call the St. Croix River home," Lorenz said. "Come one, come all to enjoy these fabulous beach improvements."